Las explosivas cantantes estadounidenses Normani y Cardi B unen sus voces en 'Wild side', su colaboración que viene acompañada del correspondiente videoclip.
'Wild Slide' ha sido coproducida por June Nawakii, Taylor Ross, Dave Cappa, Tyler Rohn, Starrah & Jonah Christian, en una canción donde se apuesta por un sonido R&B con toques pop noventero y con una letra de empoderamiento sexual. El vídeo musical ha sido dirigido por Tanu Muino (Rosalía, Katy Perry o Lil Nas X) y acumula más de 2 millones de reproducciones en YouTube en cuestión de horas.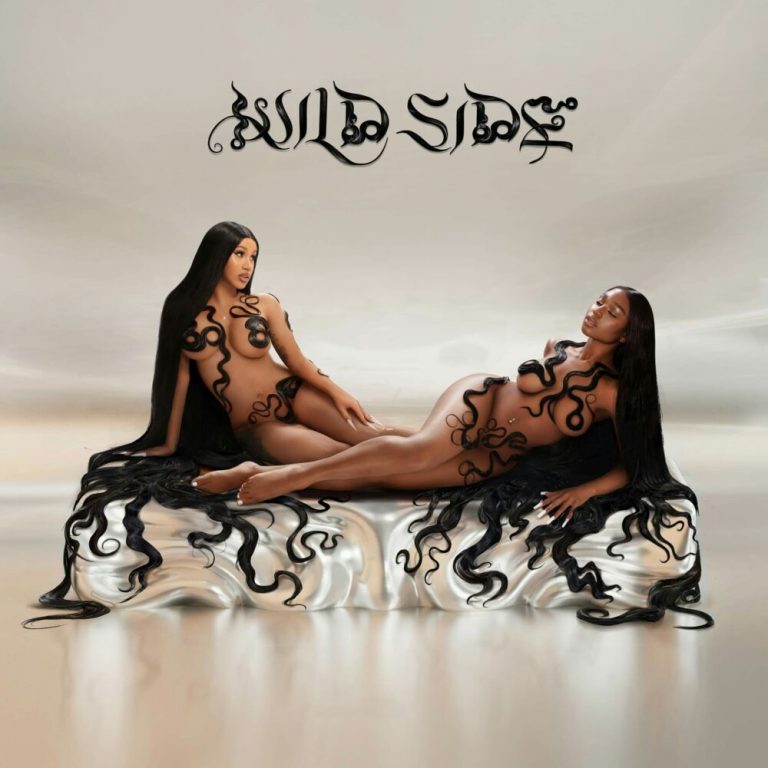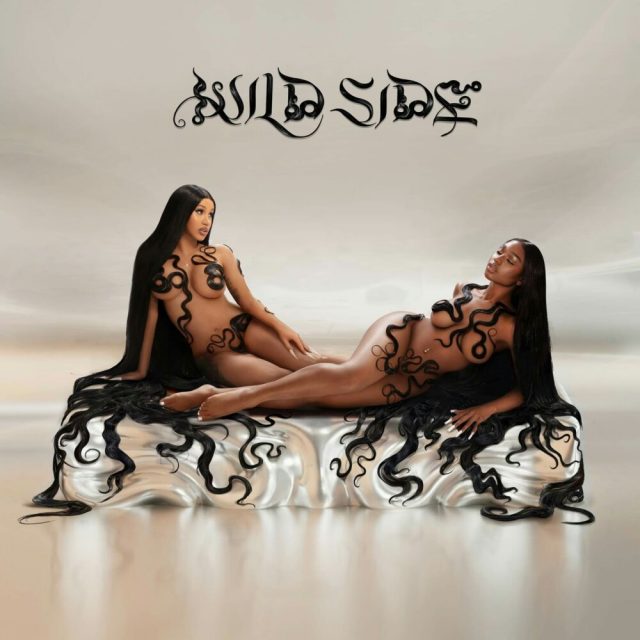 "Ya había estado ensayando durante unas tres semanas preparándome para el video, cuando Cardi escuchó el disco por primera vez. Ella realmente se presentó a mí y le dio vida a este disco simplemente haciendo lo que Cardi hace mejor." comentó Normani en un comunicado para la colaboración. "Siento que es el gran regreso de Normani y quiero que la traten como si fuese su cumpleaños. La canción es increíble y estoy muy orgullosa de ella", añadió la rapera Cardi B por su parte.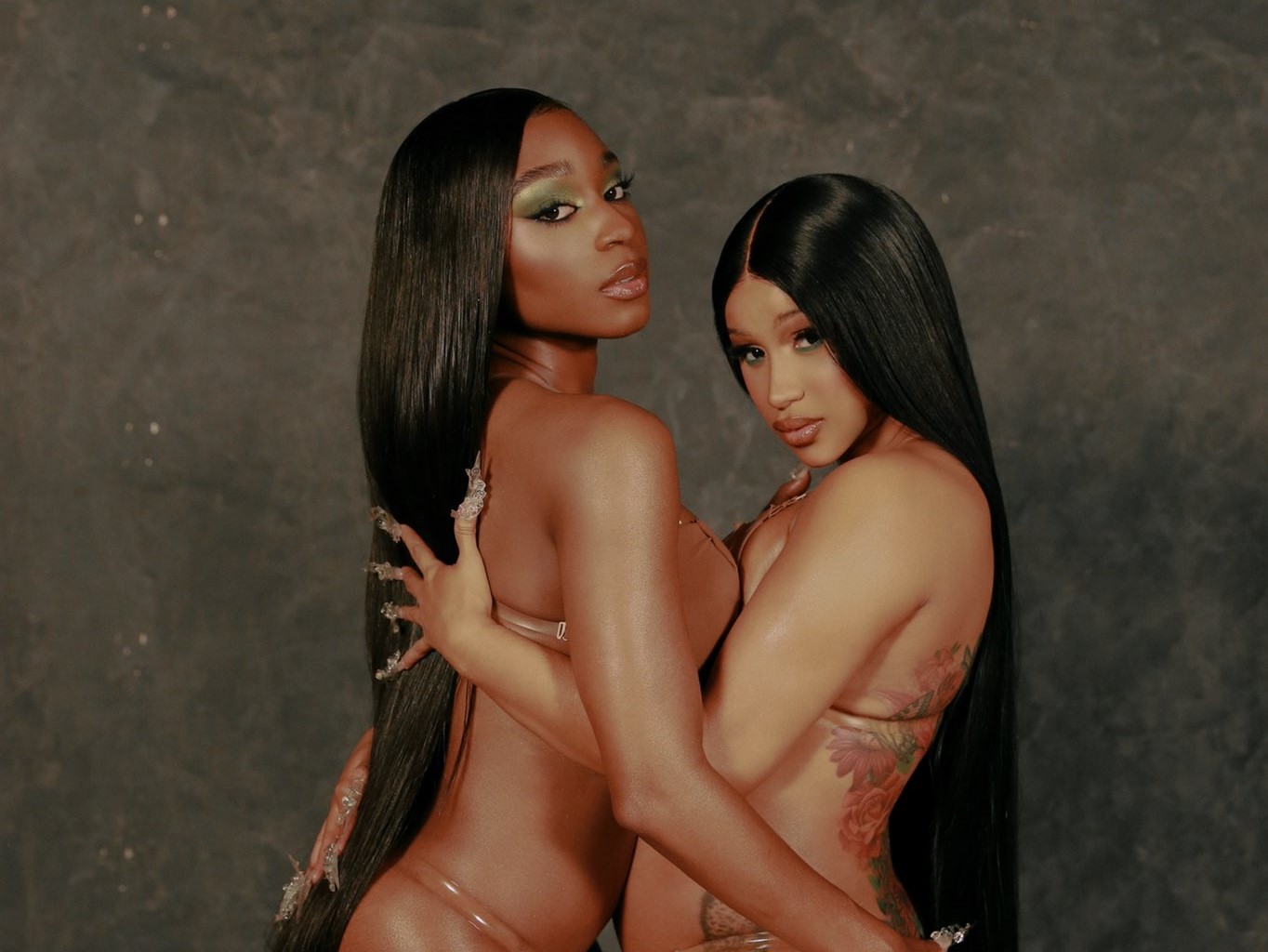 La también bailarina Normani, tras separarse de la girl-band Fifth Harmony en la que se hizo conocida, se lanzó en solitario en 2019 con singles destacados como el tema bailable 'Motivation', 'Dancing With Stranger' junto a Sam Smith o 'Love Lies' junto a Khalid y ahora está preparando su esperado álbum debut. Por su parte, la también compositora y actriz Cardi B debutó en 2017 debutó con el single 'Bodak Yellow' (#1 en EE.UU.), continuando el éxito con su álbum debut "Invasion of Privacy" (2018, Grammy al mejor álbum de rap) que incluía el hit 'I Like It'. También ha destacado por sus colaboraciones con Maroon 5 ( 'Girls like you' ), Bruno Mars, Anuel AA, Ed Sheeran, etc., y ahora trabaja en su segundo disco, tras lanzar hits como 'WAP' con Megan Thee Stallion o 'Up'.
Letra 'Wild side' de Normani & Cardi B
[Verse 1: Normani]
I'm ready to pull up on you
I'm ready to do what I do
Baby, what you wanna do?
Shoot your shot 'cause I'm bulletproof
Load it up and doo-doo-doo
Baby, what you wanna do?
I'm ready to pull up on you
I'm ready to do what I do
[Pre-Chorus: Normani]
This type of shit will have you wildin' (Ooh)
Last minute trip to the islands (Ooh)
Drip, drip, drip, when you slide in (Ooh)
Beep, beep, beep, baby ride it (Ooh)
Don't hesitate when you (Ooh)
In it 'cause you know how I like it (Ooh)
Baking up a cake for you (Ooh)
Sweet, baby, like it when you bite it
[Chorus: Normani]
We can't just keep talkin' about it
*We think too often about it
We can't just be cautious about it
I wanna get wild
Take me for a ride, boy
Show me your wild side, boy
Know it's been a while, boy
I wanna get wild
[Verse 2: Normani]
I wanna drive you crazy (Crazy)
Pull up inside me, baby (Boy)
Fuckin' it up like oopsie-daisy
Ain't no "If, ands, buts and maybes"
Don't be laid up in that shit likе you lazy
I need you to roll up in that shit like you skatin'
Baby, and I hold up on that shit, I hate waitin'
Doo-doo-doo-doo-doo, shoot your shot, I'm impatient
[Pre-Chorus: Normani]
This typе of shit will have you wildin' (Ooh)
Last minute trip to the islands (Ooh)
Drip, drip, drip, when you slide in (Ooh)
Beep, beep, beep, baby, ride it (Ooh)
Don't hesitate when you (Ooh)
In it 'cause you know how I like it (Ooh)
Bakin' up a cake for you (Ooh)
Sweet, baby, like it when you bite it
[Chorus: Normani]
We can't just keep talkin' about it
*We think too often about it
We can't just be cautious about it
I wanna get wild
Take me for a ride, boy
Show me your wild side, boy
Know it's been a while, boy
I wanna get wild
[Verse 3: Cardi B]
Look, dímelo, turn me 'round
Treat me like a watch, bust me down
On the kitchen floor, right on that towel
It's my dick and I want it now, ow
Tell me how you want it
Put me on my back or my stomach
Baby, let me blow it like a trumpet
I can do it all, I can prolly suck a watermelon through a straw
Believe me, every other day, new wig, new hair
Come take me out this Mugler
I be waitin' on you with some lingerie
Drive this pussy down low like bombs away
Boom, nothing but a robe in your house
I wanna put these pretty pink toes in your mouth
Send nudes to your phone while you workin'
Boy, you gotta see this shit in person, believe me
[Chorus: Normani & Cardi B]
We can't just keep talkin' about it
I want you comin' inside it (Ooh)
*We can't just be cautious about it
I wanna get wild
Take me for a ride, boy
Show me your wild side, boy
Know it's been a while, boy
I wanna get wild
[Outro: Normani & Starrah]
Pull up in a err, mmm, Benz
Make me say, "Ah," baby, do that shit again
Ooh, yeah
Pull up in a mmm-mmm, drop
Ha-ha-ha, yeah, I'm makin' shit hot
Ooh, yeah
Pull up in a err, mmm, Benz
Make me say, "Ah," baby, do that shit again
Ooh, yeah (Ah)
Pull up in a mmm-mmm, drop
Ha-ha-ha, yeah, I'm makin' shit hot
Ooh, yeah