La cantante Julia Michaels ha regresado con 'All your exes', su nuevo single acompañado del correspondiente videoclip. Es un adelanto de su álbum debut "A Picture from the Future" previsto para finales de abril, tras el lanzamiento de varios EP´s.
'All your exes' ha sido compuesta y producida por German , Jordan K. Johnson, Stefan Johnson, Julia Michaels & JP Saxe. El vídeo musical, dirigido por Blythe Thomas, es todo un thriller psicológico en el que haciendo guiños a películas clásicas del género interpreta a una novia vengativa con la misión de eliminar a todos los ex de su novio. Es la nueva canción después de estrenar su EP "Inner Monologue Part 2" y su colaboración Heartless con Diplo y Morgan Wallen, además de los sencillos 'Lie Like This' y 'Kissin' In The Cold'.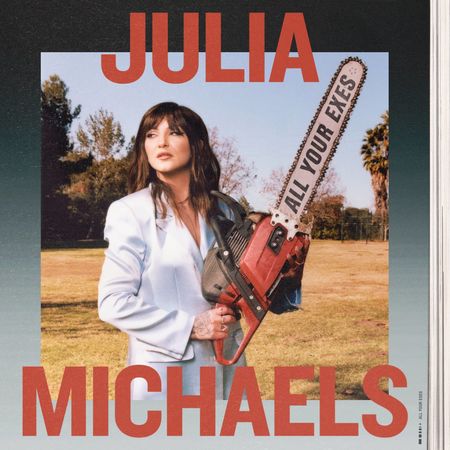 "En el pasado he sido bastante amarga en cuanto al amor, pero todo ha cambiado. Ahora tengo una relación sana y he redirigido mi angustia de mi ex a los ex de mi actual pareja", comenta Julia Michaels sobre su nuevo tema, añadiendo: "Espero que los fans aprecien el humor negro de la canción. Trata de estar tan enamorada que desearías que tu pareja no hubiese estado con nadie más – en plan '¿Cómo es posible que hayas tenido otras parejas antes que yo?'".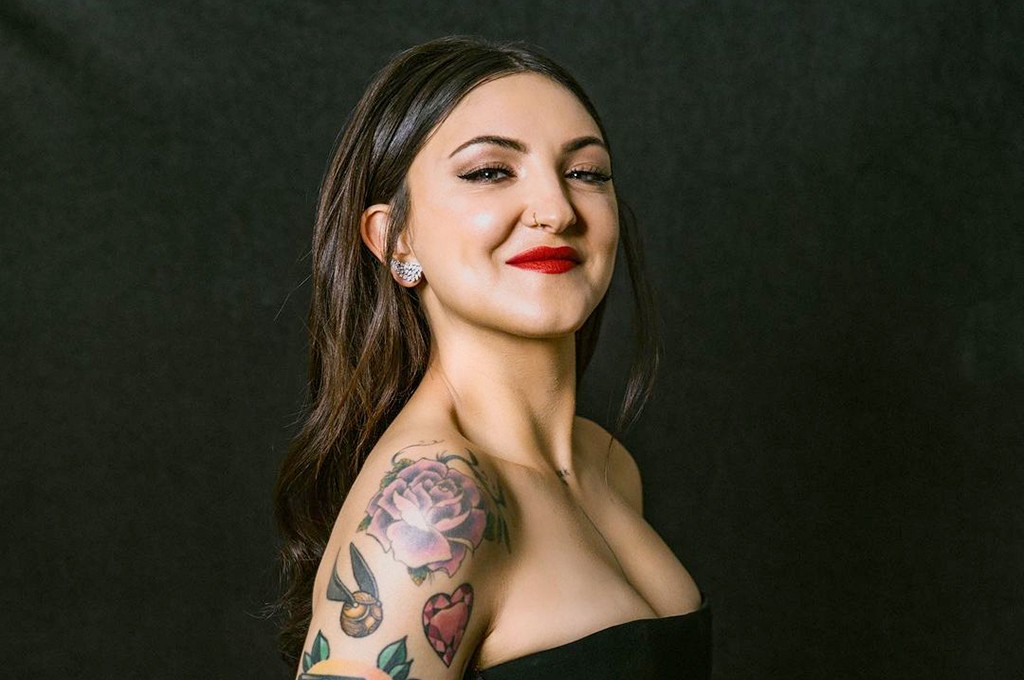 La también compositora estadounidense Julia Michaels ( varias veces nominada al Grammy ), al margen de su gran éxito 'Issues', ha destacado más desde 2015 escribiendo canciones para Kelly Clarkson, Demi Lovato, Janelle Monàe, P!nk, Christina Aguilera, Jessie Ware, Rita Ora, Gwen Stefani, Justin Bieber, Little Mix, Clean Bandit, Fifth Harmony, Britney Spears, Shawn Mendes, Selena Gomez, Dua Lipa o Ed Sheeran, entre otros muchos artistas.
Letra 'All your exes' de Julia Michaels
[Intro]
Hmm
[Verse 1]
I know where you've been, what you've done
Who you loved is a part of who you are
But that maturity ship sails when I hold you in my arms
There's a spot on your chest just for me
That's personally addressed
And anyone there before me
Should be a criminal offense
[Pre-Chorus]
When your friends tell stories about 2017
I know there's parts that they leave out to be considerate of me
Wish I could be blissfully unaware
Of where you used to put your mouth
And who you write your fucking songs about
[Chorus]
I wanna live in a world where all your exes are dead
I wanna kill all the memories that you save in your head
Be the only girl that's ever been in your bed
I wanna live in a world where all your exes are dead
I wanna live in a world where there's no exes at all
Like you were waiting for me to be the first thing you fall for
The only girl that's ever been in your bed
I wanna live in a world where all your exes are dead
[Verse 2]
Please don't tell me if I accidentally stumble
Into something that reminds you of her
No, I don't need your previous logistics
Where you spent your last Christmas
Spare your past-life specifics, oh
[Pre-Chorus]
And when your friends tell stories about 2023
I hope they hardly can recall there was a you without a me
Wish I could be blissfully unaware
Of the history in your couch
And who your songs all used to be about
[Chorus]
I wanna live in a world where all your exes are dead
I wanna kill all the memories that you save in your head
Be the only girl that's ever been in your bed
I wanna live in a world where all your exes are dead
I wanna live in a world where there's no exes at all
Like you were waiting for me to be the first thing you fall for
The only girl that's ever been in your bed
I wanna live in a world where all your exes are dead (Mmm)
[Bridge]
Don't tell me to make nice, that I should try to empathize
I'm confident I've got them accurately demonized
You tell me not to worry, I'm the only thing you see
Well, yeah, I fucking better be
[Chorus]
I wanna live in a world where all your exes are dead (All your exes)
I wanna kill all the memories that you saved in your head (Oh)
Be the only girl that's ever been in your bed
I wanna live in a world where all your exes are dead
I wanna live in a world where there's no exes at all
Like you were waiting for me to be the first thing you fall for
The only girl that's ever been in your bed
I wanna live in a world where all your exes are dead