Justin Bieber presenta "Justice", su sexto álbum que se ha publicado hoy, un año después de su anterior disco, "Changes". Incluye colaboraciones de Khalid, Burna Boy, Chance The Rapper o Benny Blanco. Se acompaña al lanzamiento 'Peaches', el que sería ya el quinto single acompañado del siguiente videoclip.
'Peaches' cuenta con la colaboración vocal de Daniel Caesar y Giveon, en la composición con Louis Bell, Shndō, Felisha King, HARV, watt, Justin Bieber, GIVĒON & Daniel Caesar así como con Shndō & HARV en la producción, en una oda a diferentes regiones de los Estados Unidos. El video oficial ha sido dirigido por Colin Tilley.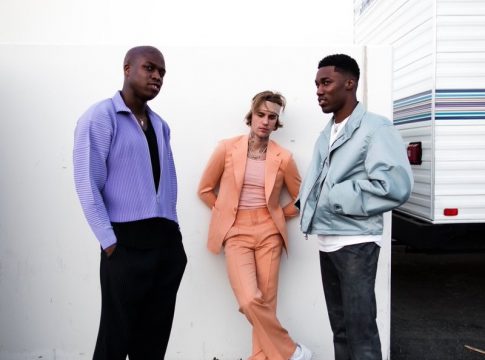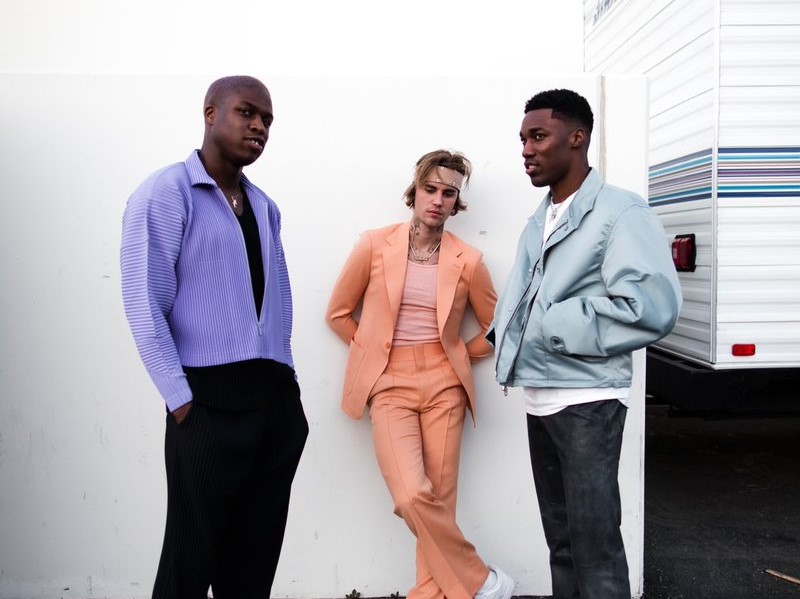 "Justice" está formado por 15 nuevas canciones, incluye sus últimos singles, 'Holy' junto a Chance The Rapper y 'Lonely' con Benny Blanco (ambos del año pasado), además de 'Anyone' y 'Hold on' (lanzados en 2021). La producción estuvo a cargo, entre otros, de Andrew Watt, Skrillex, Finneas, Jon Bellion, Benny Blanco, The Monsters & Strangerz.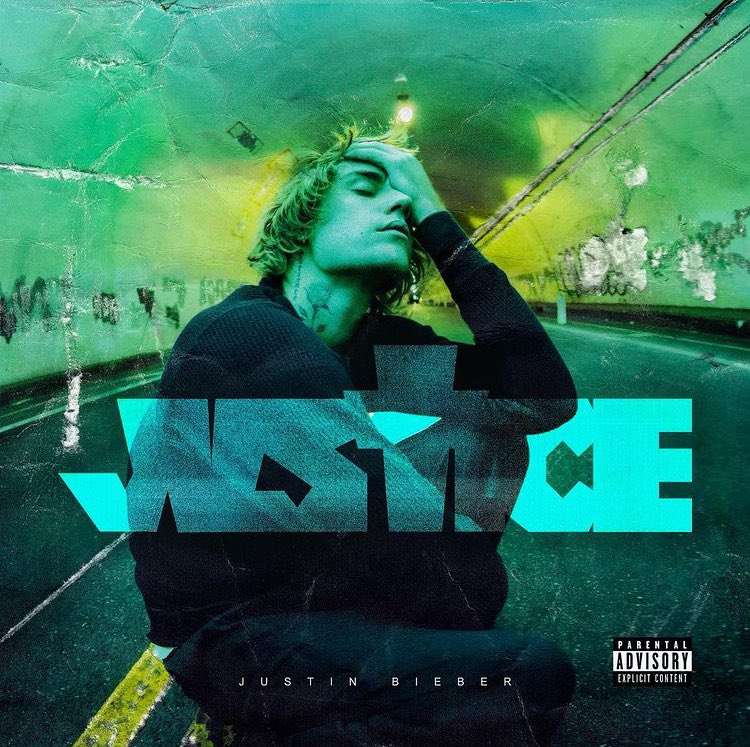 "2 Much"
"Deserve You"
"As I Am" (feat. Khalid)
"Off My Face"
"Holy" (feat. Chance the Rapper)
"Unstable" (feat. The Kid LAROI)
"Interlude"
"Die for You" (feat. Dominic Fike)
"Hold On"
"Somebody"
"Ghost"
"Peaches" (feat. Giveon and Daniel Caesar)
"Love You Different" (feat. Beam)
"Loved by You" (feat. Burna Boy)
"Anyone"
"Lonely" (feat. Benny Blanco)
Así lo describe el propio artista canadiense: "En una época en la que hay tanto mal en este planeta roto, todos anhelamos la curación -y la justicia- para la humanidad. Al crear este álbum, mi objetivo es hacer música que proporcione consuelo; hacer canciones con las que la gente pueda relacionarse y conectar, para que se sientan menos solos. El sufrimiento, la injusticia y el dolor pueden hacer que la gente se sienta indefensa".
Letra 'Peaches' de Justin Bieber
[Chorus: Justin Bieber]
I got my peaches out in Georgia (Oh, yeah, shit)
I get my weed from California (That's that shit)
I took my chick up to the North, yeah (Bad-ass bitch)
I get my light right from the source, yeah (Yeah, that's it)
[Verse 1: Justin Bieber]
And I see you (Ohh)
The way I breathe you in (In)
It's the texture of your skin
I wanna wrap my arms around you, baby
Never let you go, oh
And I say, oh
There's nothing like your touch
It's the way you lift me up
Yeah, and I'll be right here with you 'til the end of time
[Chorus: Justin Bieber]
I got my peaches out in Georgia (Oh, yeah, shit)
I get my weed from California (That's that shit)
I took my chick up to the North, yeah (Bad-ass bitch)
I get my light right from the source, yeah (Yeah, that's it)
[Verse 2: Daniel Caesar]
You ain't sure yet
But I'm for ya
All I could want, all I could wish for
Nights alone that we miss more
And days we save as souvenirs
There's no time, I wanna make more time
And give you my whole life
I left my girl, I'm in Mallorca
Hate to leave her, call it torture
Remember when I couldn't hold her
Left the baggage for a mover
[Chorus: Justin Bieber]
I got my peaches out in Georgia (Oh, yeah, shit)
I get my weed from California (That's that shit)
I took my chick up to the North, yeah (Bad-ass bitch)
I get my light right from the source, yeah (Yeah, that's it)
[Verse 3: GIVĒON]
I get the feeling, so I'm sure (Sure)
Hand in my hand because I'm yours (I can't)
I can't pretend, I can't ignore, you're right for me
Don't think you wanna know just where I've been, ohh
Done bein' distracted
The one I need is right in my arms (Oh)
Your kisses taste the sweetest with mine
And I'll be right here with you 'til the end of time
[Pre-Chorus: Justin Bieber]
I got my peaches out in Georgia (Oh, yeah, shit)
I get my weed from California (That's that shit)
I took my chick up to the North, yeah (Bad-ass bitch)
I get my light right from the source, yeah (Yeah, that's it)
I got my peaches out in Georgia (Oh, yeah, shit)
I get my weed from California (That's that shit)
I took my chick up to the North, yeah (Bad-ass bitch)
(I get my light right from the source, yeah, yeah, that's it)
[Chorus: Justin Bieber]
I got my peaches out in Georgia (Oh, yeah, shit)
I get my weed from California (That's that shit)
I took my chick up to the North, yeah (Bad-ass bitch)
I get my light right from the source, yeah (Yeah, that's it)
I got my peaches out in Georgia (Oh, yeah, shit)
I get my weed from California (That's that shit)
I took my chick up to the North, yeah (Bad-ass bitch)
I get my light right from the source, yeah (Yeah, that's it)