Bruno Mars regresa al panorama musical pero cómo el dúo Silk Sonic junto a Anderson .Paak. Juntos presentan el álbum "An Evening with Silk Sonic", con el primer adelanto 'Leave the Door Open' acompañado del siguiente videoclip.
'Leave the Door Open' fue compuesta por por Bruno Mars, Anderson .Paak, D'Mile y Brody Brown con producción de Bruno y D'Mile. En el vídeo musical, dirigido por el propio Bruno junto a Florent Dechard, los protagonistas se rodean de una banda como si de una sesión en el estudio se tratase caracterizados con un estilo retro y looks setenteros.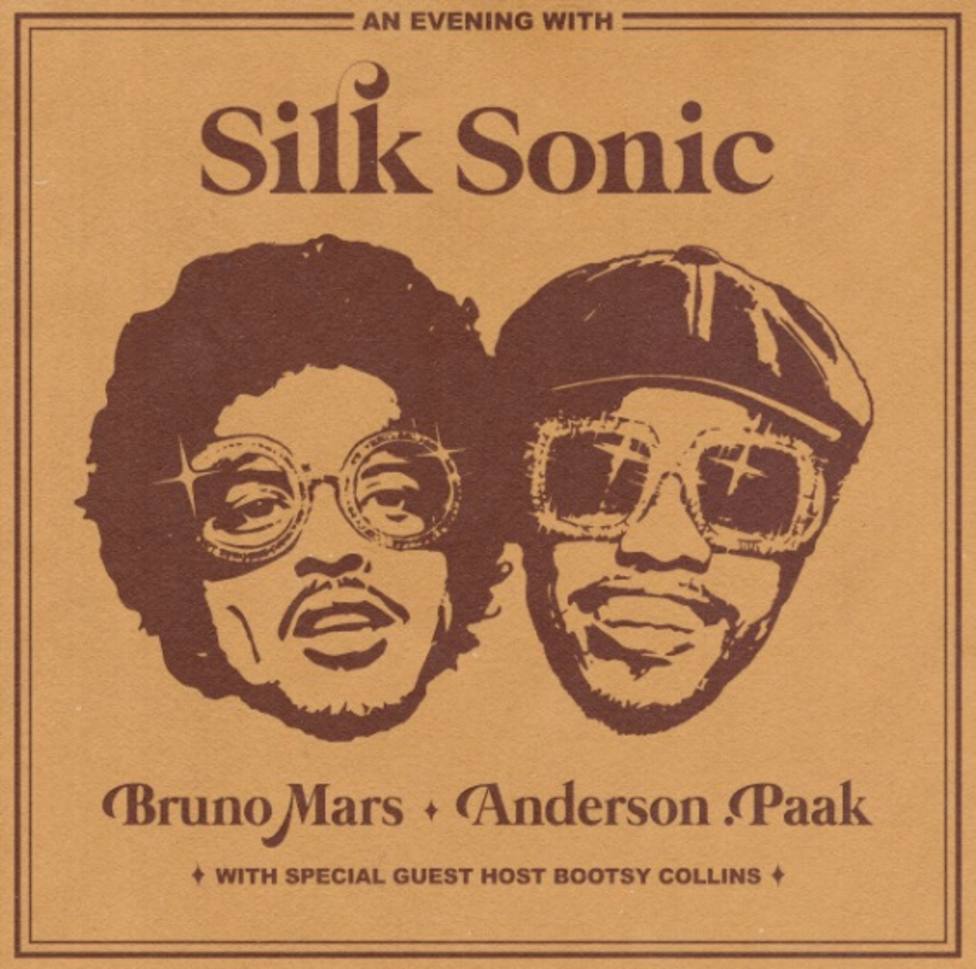 "An Evening With Silk Sonic" será el primer álbum de Silk Sonic, para el que han contado con la colaboración especial del legendario músico Bootsy Collins y saldrá a la venta este año sin fecha fijada aún. Un trabajo discográfico en el que mezclaran los estilos funky, soul, pop y R&B.
Este será el primer trabajo de Bruno Mars desde 2016, cuando lanzó "24K Magic" (que se llevó 7 premios Grammy´s, incluido Álbum del año y Mejor álbum de R&B), aunque recientemente ha colaborado con otros artistas como Cardi B o Ed Sheeran. Por parte de Anderson .Paak lanzó "Ventura" en 2019. Ambos artistas hicieron tours juntos en 2017, trabajando en nuevo material con Nile Rodgers y Disclosure en Abbey Road.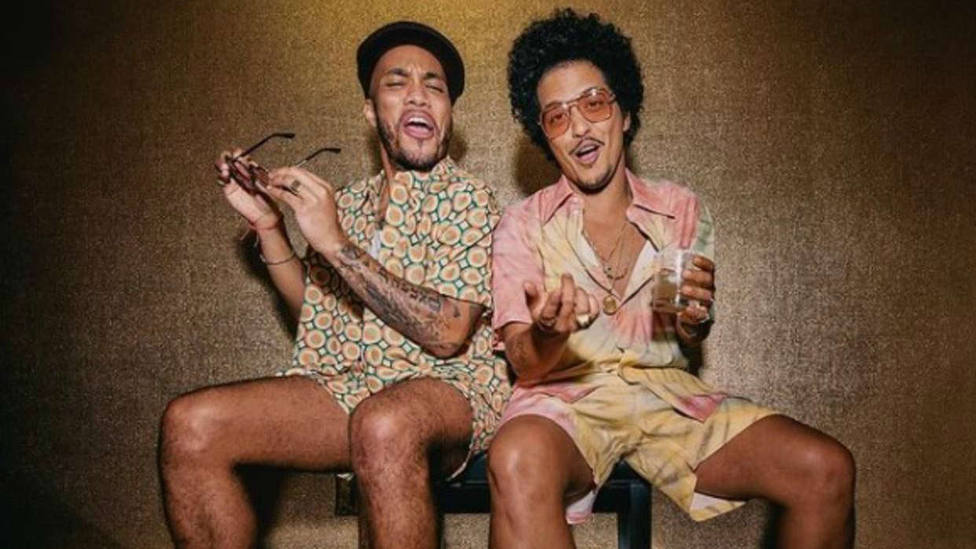 Letra 'Leave the Door Open' de Silk Sonic ( Bruno Mars & Anderson .Paak)
[Intro: Anderson .Paak]
Said baby, said baby, said baby
[Verse 1: Anderson .Paak]
What you doin'? (What you doin'?)
Where you at? (Where you at?)
Oh, you got plans? (You got plans)
Don't say that (Shut your trap)
I'm sippin' wine (Sip, sip) in a robe (Drip, drip)
I look too good (Look too good)
To be alone (Woo, woo)
My house clean (House clean), my pool warm (Pool warm)
Just shaved, smooth like a newborn
We should be dancin', romancin'
In the east wing and the west wing
Of this mansion, what's happenin'?
[Pre-Chorus: Bruno Mars]
I ain't playin' no games
Every word that I say is coming straight from the heart
So if you tryna lay in these arms
[Chorus: Bruno Mars]
I'ma leave the door open
(I'ma leave the door open)
*I'ma leave the door open, girl
(I'ma leave the door open, hopin')
That you feel the way I feel
And you want me like I want you tonight, baby
Tell me that you're coming through
[Verse 2: Anderson .Paak]
Ooh, you're so sweet (So sweet), so tight (So tight)
I won't bite (Ah-ah), unless you like (Unless you like)
If you smoke (What you smoke?) I got the haze (Purple haze)
And if you're hungry, girl, I got filets (Woo)
Ooh, baby, don't keep me waitin'
There's so much love we could be making (Shamone!)
I'm talking kissing, cuddling
Rose pedals in the bathtub
Girl, let's jump in, it's bubblin'
[Pre-Chorus: Bruno Mars]
I ain't playin' no games
Every word that I say is coming straight from the heart
So if you tryna lay in these arms (If you tryna lay in)
[Chorus: Bruno Mars]
I'ma leave the door open
(I'ma leave the door open)
*I'ma leave the door open, girl
(I'ma leave the door open, hopin')
That you feel the way I feel
And you want me like I want you tonight, baby
Tell me that you're coming through (Come on girl)
[Bridge: Bruno Mars & Anderson .Paak]
La-la-la-la-la-la-la (I need you, baby)
*La-la-la-la-la-la-la (I gotta see you, baby)
La-la-la-la-la-la-la (Girl, I'm tryna give you this, ah)
[Chorus: Bruno Mars]
Hey, hey, I'ma leave my door open, baby
(I'ma leave the door open)
*I'ma leave, I'ma leave my door open, girl
(I'ma leave the door open, hopin')
And I'm hopin', hopin'
That you feel the way I feel
And you want me like I want you tonight, baby
Tell me that you're coming through (Woo!)
[Outro: Bruno Mars & Anderson .Paak]
La-la-la-la-la-la-la (Tell me)
Tell me that you're coming through
(Woo-woo-woo-woo, woo-woo-woo, woo-woo-woo)
(Woo-woo-woo-woo, woo-woo-woo, woo-woo)
La-la-la-la-la-la-la (La-la-la-la-la)
Tell me that you're coming through
Girl, I'm here just waiting for you (Oh!)
Come on over, I'll adore you (I gotta know!)
La-la-la-la-la-la-la (I'm waiting, waiting, waiting)
Tell me that you're coming through (For you)
Girl, I'm here just waiting for you
Come on over, I'll adore you
La-la-la-la-la-la-la